+3
kamikazefireball
=SA=
Magic
7 posters
Island of Misfit Bookie Challenge Members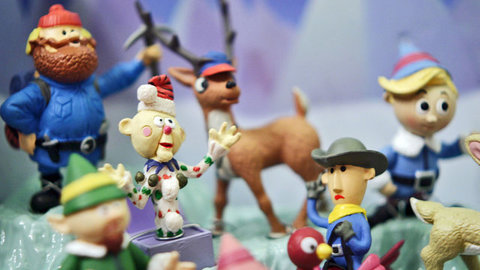 At Tennessee -10 Washington O/U 37 <-saturday
At LA Chargers -4 Baltimore O/U 43.5 <--saturday
At Dallas -7 Tampa Bay O/U 48
At New England -13.5 Buffalo O/U 44.5
Atlanta -3.5 At Carolina O/U 43.5
At Miami -4 Jacksonville O/U 38.5
At Indianapolis -9 NY Giants O/U 47
At Philadelphia -1.5 Houston O/U 46
Minnesota -6 At Detroit O/U 42.5
Green Bay -3 At NY Jets O/U 47
At Cleveland -8.5 Cincinnati O/U 44.5
LA Rams -14 At Arizona O/U 44.5
Chicago -4 At San Francisco O/U 43
At New Orleans -6 Pittsburgh O/U 53
Kansas City -2.5 At Seattle O/U 54


  *Monday Night Football Point Spread*

Denver -3 At Oakland O/U 43.5

Notice the different dates for these games
POST YOUR PICKS BEFORE THE KICKOFF OF THE FIRST GAME SATURDAY
Last edited by Magic on 12/27/2018, 3:19 pm; edited 3 times in total
Bookie Challenge
Original Rookie of the Year
BC CHAMPION 2018
BC CHAMPION 2019
Many time Rudy Award Winner
Bookie Challenge Hall of Fame
Best Bets

Chargers -4
Seahawks +2.5

Parlay

Titans -10
Texans +1.5
Cowboys -7

=SA=

=SA=

Bookie Challenge Hall of Fame Member




Number of posts

: 1447


Age

: 70


Registration date :

2006-08-29



Chargers -4
Dallas -7
Kansas City -2.5
Minnesota -6
Chicago -4
Bookie Challenge
Original Rookie of the Year
BC CHAMPION 2018
BC CHAMPION 2019
Many time Rudy Award Winner
Bookie Challenge Hall of Fame
Best Bets
Tennessee
Detroit

Parlay
Tennessee
Detroit
New England

kamikazefireball

Bookie Challenge Statistician




Number of posts

: 343


Location

: Wilmington, DE


Registration date :

2014-09-03



BB
CHI -4
LAC -4

PARLAY
INDY -9
TENN -10
DAL -7

lizzard whipper

Bookie Challenge Hall of Fame Member




Number of posts

: 298


Age

: 59


Location

: sterling, il


Registration date :

2010-07-06




R&R

I have a bad-ass avatar, and I know it.




Number of posts

: 335


Age

: 70


Location

: Poulsbo WA !


Registration date :

2008-09-21



Looks like the handicappers are getting nervous... all these attempts at true perfectas!

Indy
da Bears

Indy
Rams
da Bears

Been an odd week. Daughter's birthday - lost my 90 year old father-in-law - completion of my 62nd trip around the sun. Highs and lows. Cycle of life and all that...

I'd like to wish everyone a very Merry Christmas. Whether you celebrate it or not... I fully understand the reason for the season, but the greeting Merry Christmas is more of a hope and wish from one to another of happiness and good times for the season.

ColtsKurt

Retired




Number of posts

: 3908


Age

: 65


Location

: Home of the 2006 SuperBowl Champion Indianapolis Colts


Registration date :

2006-08-24



Same to you brother Kurt
Bookie Challenge
Original Rookie of the Year
BC CHAMPION 2018
BC CHAMPION 2019
Many time Rudy Award Winner
Bookie Challenge Hall of Fame

CrystalBalls

Bookie Challenge Vet




Number of posts

: 189


Registration date :

2016-09-01



Damn Clownboys can't hold on to the lead
COLTS WIN
Texans LOSE
Kansas City is #1
I hope they get THIS again
https://www.pro-football-reference.com/.../kan/playoffs.htm
Bookie Challenge
Original Rookie of the Year
BC CHAMPION 2018
BC CHAMPION 2019
Many time Rudy Award Winner
Bookie Challenge Hall of Fame
---
Permissions in this forum:
You
cannot
reply to topics in this forum