What a day.....


Well as you *Chip Winners* all know I try to get them in the mail the very next day..........and yes I did it today.

So I decide to go to the post office on the way back from the long drive to Port Townsend to visit my doctor to get a damn piece of paper to then drive half the way back to another town to the pharmacy to pick up my stuff and her stuff and wait for them to the usual counting and packaging.

Btw as I go out to the car to take off on this trip I had to scrape the 3 inches of snow off and get in the car and off I go.........well noticed half way to town that I didn't have my wallet/drivers license.......but I tend to obey the driving laws (ok I went over the speed limit a couple times)

Since I didn't need it I just continued.......then off to the post office......after all these years I am used to typing and almost never write anything except my signature.......well I forgot to bring some paper to write anything on but the pharmacy gave me a couple small pieces so you get to read my rare scribbling with a post office pen in your envelope and your *CHIPS*

Hell the post office guy and I had to count out all those 20's (easy) then all the damn 10's,5's and yes even ones.....several times.

Then made out the money orders.

Then it is almost 5:00 and thinking about getting dark.........I race home (still no breakfast) and when I unload the mail that stuffed my P.O. box and the bag of pharmacy stuff off the passenger seat I see several envelopes the female wanted me to mail off........so I bring all the stuff in and race  back to the post office AGAIN........back home........my camera has dead batteries so this is the only picture I could take........I guess earlier when I started this journey it looked nice with all the trees and grass painted white with snow but out on the hiway it was clear and ready for driving so that was ok too.

.....I swear I am closer to 59 than 60......but right now I think I would add the 2 numbers together.

OH....and CONGRATS to Noah the Arkman and Evan the kamikazefireball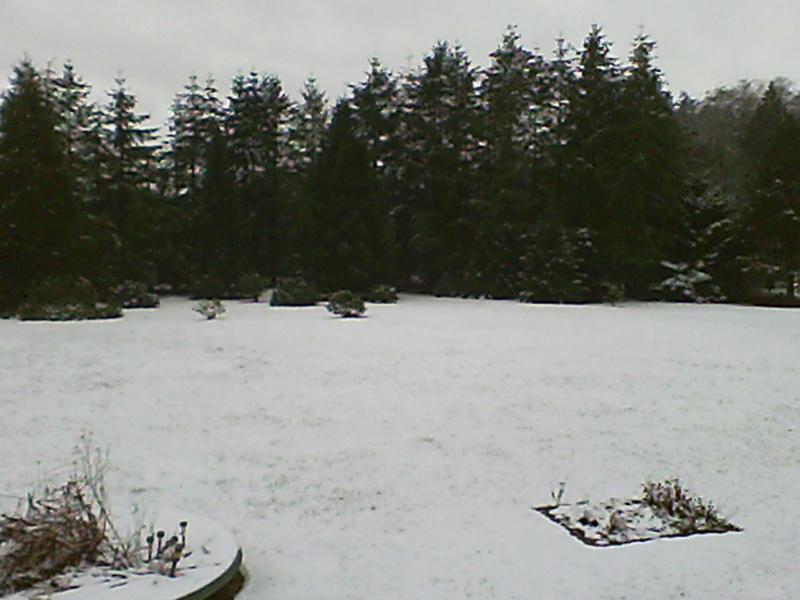 Bookie Challenge
Last edited by Magic on 8/3/2017, 8:17 pm; edited 1 time in total
The integrity of the CHIPS and CHIPS-related processes must be defended and maintained at all times....nice job Magic!

arkman40

Retired




Number of posts

: 240


Registration date :

2006-08-26



arkman40 wrote:The integrity of the CHIPS and CHIPS-related processes must be defended and maintained at all times....nice job Magic!
Thank You Sir
..........that should make it to your place by thursday or friday.
I am happy to report that the CHIPS have made the cross country journey and were received today. Thank you sir, the extensive effort is appreciated!

kamikazefireball

Bookie Challenge Statistician




Number of posts

: 220


Location

: Wilmington, DE


Registration date :

2014-09-03



ALRIGHT......good to hear that and it looks like the USPS does get things delivered fast once in a while and that was coast to coast too
The 18th Annual is NEXT
Rudy Award CHIPS received!

Thanks Magic!!!

arkman40

Retired




Number of posts

: 240


Registration date :

2006-08-26



WOO HOO.....I always like to see the Chips get to where they are going the same week after the SB sunday  


Alway good to have one of the originals still with us AND Noah you must be the all time Chips winner here  


AND you and the Champ have your Chips in for next year so that makes it the best way to start the next season.

And I hope you all can pick up a new member that YOU think will fit in here AND send in those *CHIPS* and do those preseason SB picks BEFORE Week one.....of the
18th Annual Bookie Challenge®©™
---
Permissions in this forum:
You
cannot
reply to topics in this forum