Must be an old memory of when I had him watch Mr.Ed when he was a youngster
Lol, took balls to walk up to a cop on a horse with a drink in hand. Guess that's OK in Mardi gras

cravnravn

I moved Baltimore to Florida




Number of posts

: 5848


Age

: 59


Location

: Deltona, FL, Fizzled Out


Registration date :

2006-08-23



Yeah I guess it is ok since he has a few pic with cops there while he is holding a drink and they don't say anything about it.
I think he is having fun since when he tried that here he got hauled straight to the local hotel with bars as doors
Not sure of the laws in your areas, but here you can walk around with a beer in your hand… I think they changed the law before we hosted the Super Bowl.  Wanted to sell beer on the streets to make mo money I guess.
RUDY! RUDY! RUDY!
Last edited by ColtsKurt on 2/9/2016, 6:32 pm; edited 1 time in total (Reason for editing : RUDY! RUDY! RUDY!)

ColtsKurt

Speaker of the House




Number of posts

: 3914


Age

: 63


Location

: Home of the 2006 SuperBowl Champion Indianapolis Colts


Registration date :

2006-08-24



Yeah I remember seeing that many moons ago in NYC walking down 6th Ave during a Italian festival
I didn't have one but there was thousands of people on the street with a drink or a beer bottle in their hands and the cops didn't do anything.
Here in the NW if you get caught in public drinking booze they take it away and pour it on the ground and if you are a staggerin drunk or bitch about it off to jail you will go.
Of course now they let you smoke joints anywhere as long as you are 21 or older.
Seattle has become Northern San Francisco
This is why I only go to town on the day I go to the bank to pay my bills.
I am anti-Mardi Gras
Don't like anything about New Orleans
Oh and I was hoping you saw that update I did for you Kurt
Congrats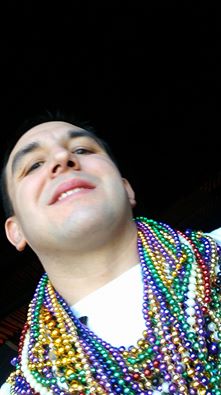 Not here, no open containers on the streets, hell just 2 weeks ago during the wine walk, one of the ladies walked from one establishment to another with a glass of wine and she was pulled up by the doorman, she was told when she left the bar her glass had to be empty.

cravnravn

I moved Baltimore to Florida




Number of posts

: 5848


Age

: 59


Location

: Deltona, FL, Fizzled Out


Registration date :

2006-08-23



---
Permissions in this forum:
You
cannot
reply to topics in this forum