I fell asleep early for some reason so I got up at 5am today

Probably dreaming about figuring out how to hook up the cables and springs to the new Edelbrock  carb I got to replace the Holley that I put on there just about the same time as I met the wife...........it bolted right up and runs........but I can't drive it yet since as you know......you have to step on the gas pedal if you want to drive down the road


Holley and Edelbrock are not the same so.....as soon as the Sun hits the truck I will see if I can rig it up and maybe drive to the parts store for nuts and bolts and springs that will work better.

All this started because on saturday the lumber store is having the sale on the wood pellets to heat the house 8 months of the year ($169 per ton and I'm getting 3 tons so add the $352 for the carb.........sheesh)

As some of you know I have had this Power Wagon since I was 18 years old (1976) and it is one of a kind.

Yesterday when I fired it up to back out of the garage for the first time this year.......hell I don't remember the last time,

Well it was idling fine so I get out to close the hood so I could back out and it is in the dark but it looks like water or GAS is all over the intake manifold


So I back it out of the building and it is idling fine and I look under the hood and see about 3 cups of gasoline sitting on top of the fancy hi-rise intake manifold as it is running out of all parts of the Holley carb......YET still running perfect!

Well of course I shut her down and started soaking up all that gas (made a hell of a fire out on the ground)

Called the parts store in town (40 mile round trip and I ummm....went over the speed limit a couple times
 )

First I get a stupidass girl on the phone who asked the dumbest questions ever (like how can I tell its a 4 barrel)

Then I get a guy on the phone who says they have one that fit my 1976 Dodge 318

I race to town and go inside OReillys and wtf....no dumb broad but a room with 5 biker looking guys all with the same biker type beards......who were probably amazed seeing my beard since it makes Duck Dynasty look like rookies


Anyway I got back home and faster than I thought this guy who rather not ever work on cars these days (I did enough of that shit) I removed the old one and installed the new one and fired her up.....then the wife yells "15 minutes until kickoff" so I run up to the house and wash most of the gasoline off me and upstairs to pick the thursday game and back down to watch........and it turned out as I predicted.......so at halftime I had to take pictures of my new car project (I tend to take pictures for some reason)

Not bad for a 1976 eh?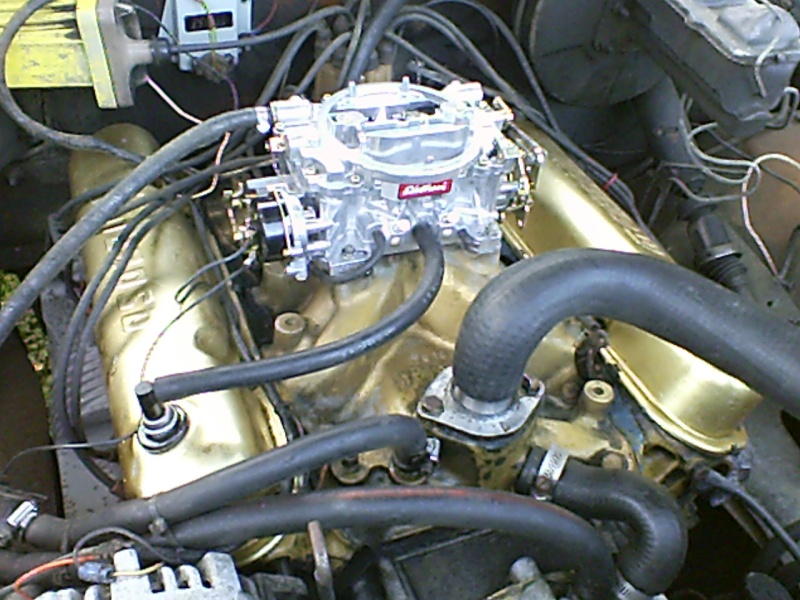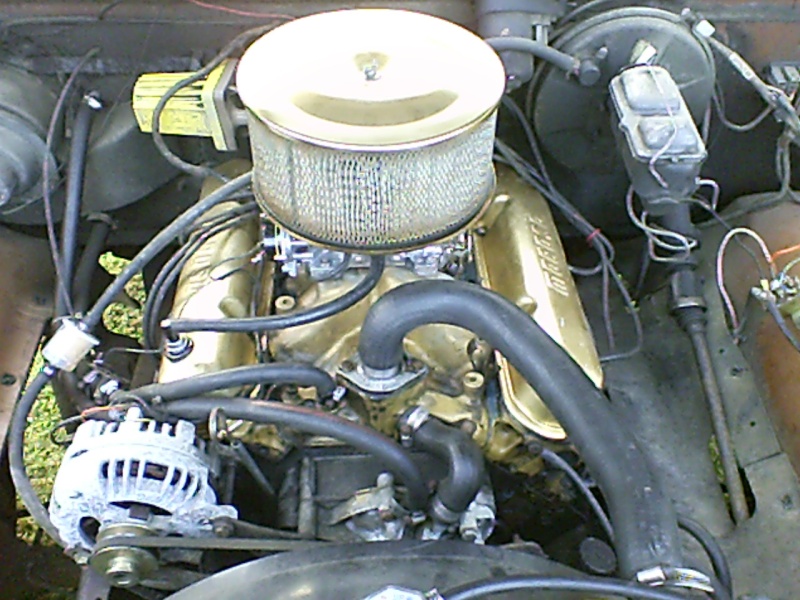 Well I hauled home 75 bags of those wood pellets today and just my luck when I go to get 25 more to make it 2 tons in one day the truck stops running as I stop at the post office so I open the hood and I see NO. gas in the fuel filter.........turns out that filter that came with the carb FAILED
So I had to have someone bring me a small brass tube to connect the fuel line without the filter to just drive back home
Why don't you get the mill to deliver that shit

cravnravn

I moved Baltimore to Florida




Number of posts

: 5858


Age

: 59


Location

: Deltona, FL, Fizzled Out


Registration date :

2006-08-23



cravnravn wrote:Why don't you get the mill to deliver that shit
If they would do it for $169 a ton I would every time.
This place only has the sale once a year on a saturday and it is about 12 miles away and no hills to climb.
I probably won't even drive the truck again until next summer so all I got there was a new expensive carburetor on my 39 year old 4X4
Funny thing is when I stopped to by gas the guy in front of me says "Hi Bill".......I had no idea who it was.......but after he started talking I recognized his voice and it is a guy I haven't seen for about 20 years and he is part of the reason I have that 4X4
He was always a Ford truck collector so I had to get the Dodge and back in 1976 I got a 1967 T-Bird from him with a new 428 and I traded that for the brand new 1976 Dodge Power Wagon.....days later the T-Bird was picked up from the mechanic that installed that new 428 and when it got to the new owners house it BURNED TO THE GROUND with that new 428 and new black paint job
Glad I had the truck.
---
Permissions in this forum:
You
cannot
reply to topics in this forum