Location Date Local Time Activity
Redmond, WA, United States 08/08/2014 2:32 P.M. Arrival Scan <--------------
Hodgkins, IL, United States 08/07/2014 12:05 A.M. Departure Scan
Hodgkins, IL, United States 08/06/2014 11:56 A.M. Arrival Scan
Hodgkins, IN, United States 08/06/2014 11:09 A.M. Departure Scan
08/06/2014 10:54 A.M. Arrival Scan
Middleburg Heights, OH, United States 08/06/2014 4:24 A.M. Departure Scan
08/06/2014 2:17 A.M. Origin Scan
United States 08/05/2014 12:41 A.M. Order Processed: Ready for UPS
Why does it take them until tuesday to get here?
About an hour away from here  
(new coil from Summit Racing for the Cutlass and the car show is tomorrow)
Bookie Challenge
Original Rookie of the Year
BC CHAMPION 2018
BC CHAMPION 2019
Many time Rudy Award Winner
Bookie Challenge Hall of Fame
Because it just arrived in Redmond at 2:30 pm, what do you think us union guys just sit around waiting for packages to arrive then run out the door with them?

That trailer it is on is jammed pack, and being its friday, it will sit in that trailer til Monday AM at 4am, thats when the local sort starts up, it will be to you monday some time..

Get off those Banjamins and order it second day air or 3 day select..

cravnravn

I moved Baltimore to Florida




Number of posts

: 5883


Age

: 60


Location

: Deltona, FL, Fizzled Out


Registration date :

2006-08-23



Yeah well I ordered on tuesday morning and they said it would get here by friday so I could drive it this weekend.
But when Summit sent me the email saying the order was made I saw they had my shipping address spelled wrong (both the street and the town) so I called them back on wednesday and had that fixed.
Not sure how the dope got it wrong since I have had the same account for about 20 years........way back when it was just a catalog in the mail.
And I didn't want to spend more than the $42 to do this since I don't drive that car very often.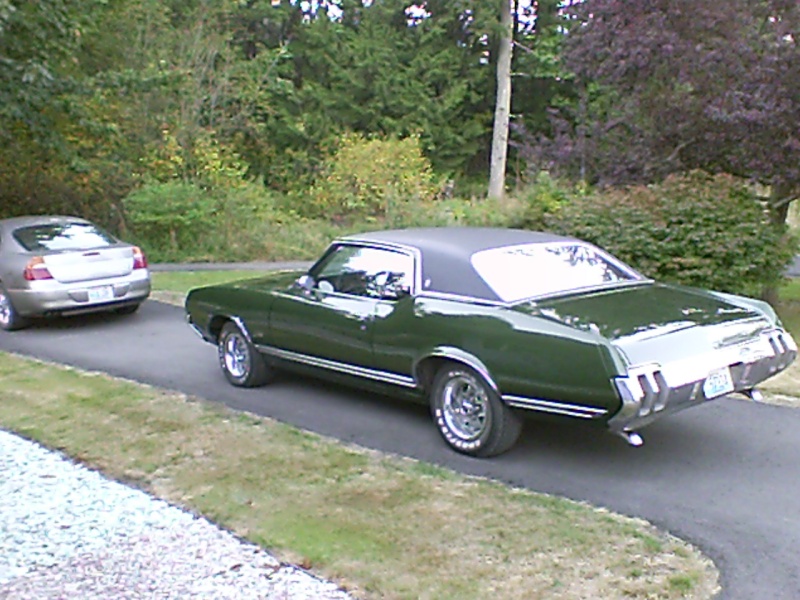 Bookie Challenge
Original Rookie of the Year
BC CHAMPION 2018
BC CHAMPION 2019
Many time Rudy Award Winner
Bookie Challenge Hall of Fame
Sweet, My 70 Chevy was that hunter green

cravnravn

I moved Baltimore to Florida




Number of posts

: 5883


Age

: 60


Location

: Deltona, FL, Fizzled Out


Registration date :

2006-08-23



---
Permissions in this forum:
You
cannot
reply to topics in this forum